A Sure-Fire Guest for Your Show
Dear host or producer,
Looking for a guest who will stimulate robust discussion and draw an audience? We suggest Mark Weber, an articulate and seasoned commentator on current affairs.
Weber tackles hot-button topics with informed, thoughtful and sometimes provocative insights. Long after even a brief appearance by him, talk show listeners have often kept calling in to comment and carry on the discussion.
He is used to fielding questions such as:
— How is America heading down the same path as other empires in history?
— Why do politicians of both major parties pander to the pro-Israel lobby?
— Why are US claims of support for democracy hypocritical and insincere?
— Why was World War II NOT the "good war"?
— What is the "big lie" about the Nine Eleven attacks?
— Why do so many people around the world distrust and hate the U.S.?
— How does the Holocaust remembrance campaign defame non-Jews?
— Why is the United States the only country that still supports Israel's occupation of Palestine and repression of its people?
Contact us at:
Institute for Historical Review
P.O. Box 2739 – Newport Beach, CA 92659 USA
Tel. 714-593-9725
Email: ihr@ihr.org
---
Mark Weber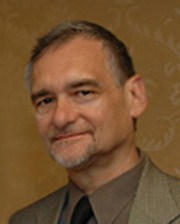 Mark Weber is an author, historian and current affairs analyst with a specialized knowledge of US foreign policy, international relations, the Second World War, and, more broadly, of twentieth-century European and American history. He is also director of the Institute for Historical Review, an independent, public interest educational center based in southern California that works to promote peace, understanding and justice through greater public awareness of the past, and especially socially-politically relevant aspects of twentieth-century history.
Weber has made numerous television appearances, including as a guest on the "Hannity and Colmes" and "Montel Williams" shows. He has also appeared as a guest on numerous radio talk shows – for example on the Barry Farber and Bob Grant shows in New York, and with Bill Handel in Los Angeles. He's conducted numerous interviews with television, radio and print journalists from across the United States, and from many overseas countries.
He is the author of many articles, reviews, and essays dealing with historical, political, and social issues, which have appeared in a variety of periodicals, and in a range of languages.
Weber was born in Portland, Oregon, where he was also raised. He studied at the University of Illinois (Chicago), the University of Munich (Germany), and Portland State University, from where he received a Bachelor's degree in history (with high honors). He did graduate work in history at Indiana University (Bloomington), where he served as a history instructor and received a Master's degree in European history.
In 1988 he testified for five days in Toronto District Court as a recognized expert witness on Germany's World War II "Final Solution" policy and the Holocaust issue.
Weber has been director of the IHR since 1995, and for nine years was editor of the Institute's Journal of Historical Review.
Mark Weber
Tel. 714-593-9725
E-mail: weber@ihr.org
---