Irving's Arrest and Imprisonment in Austria
Debunking World War II Mythology
David Irving and Mark Weber to Address IHR Meeting, June 14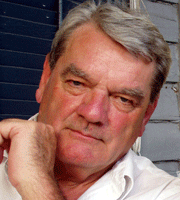 David Irving's arrest and imprisonment in Austria for having expressed dissident views about World War II history was headline-making news around the world.
At a June 14 IHR meeting in southern California, the best-selling British historian will provide dramatic details and first-person insights on his November 2005 arrest in Austria, his sensational trial, and his 13-month imprisonment for the "crime" - committed 16 years earlier -- of having referred to "mythical" gas chambers at Auschwitz.
This is Irving's first visit to California since his Austria ordeal, which prompted nearly universal condemnation of the outrageous "thought crime" laws under which he, and many others in Europe, have been fined, imprisoned and forced into exile.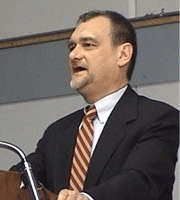 Irving will also take aim at World War II mythology, once again providing new revelations and insights, based on original archival research, into the major players and key events of that global conflict.
Mark Weber will also address the meeting. The IHR director will speak on myths about the origins and outbreak of World War II.
Join us Saturday evening, June 14, from 6:30 to 9:00 p.m.
This meeting will be held at a hotel in Orange County, California. For security reasons, the precise location is not being made public. Details are being mailed to select persons in southern California, and are being provided to friends of the IHR.
Admission: $20 per person, at the door.
Fresh-brewed coffee will be available, free of charge.
Please dress appropriately. (No T-shirts.)
Join us for a memorable evening. Bring a friend!
INSTITUTE FOR HISTORICAL REVIEW
P.O. Box 2739, Newport Beach, CA 92659, USA
www.ihr.org Tel. 949-631-1490