Debunking Dangerous Myths About World War Two
Mark Weber to Address Meeting in Baltimore, July 2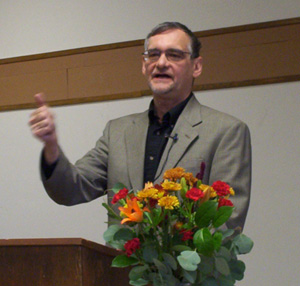 More than sixty years after the end of World War Two, our schools, motion pictures and politicians still present a systematically distorted and hate-filled view of that conflict.
At a special meeting in Baltimore, Maryland, historian Mark Weber will tackle enduring myths about World War Two, including lies about how the conflict began.
He will also pull apart the myth that the global conflict was a morally clear-cut fight between "good" Allies and an "evil" enemy. And he'll explain why the official US mythology about World Two is not just bad history, it's also very harmful. Weber will also provide an update on the IHR and its work.
Join us Wednesday evening, July 2, 2008 from 7:00 to 9:00 p.m.
This meeting will be at a private home in Baltimore. For security reasons, the precise location is not being made public. Details are being mailed to select persons in the Baltimore area, and to known friends of the IHR.
Requested donation of $15 per person, at the door.
This is a great opportunity to meet with men and women who share our concern for our people and the world. Join us for a memorable evening. Bring a friend!
For further information, contact the IHR.
INSTITUTE FOR HISTORICAL REVIEW
P.O. Box 2739, Newport Beach, CA 92659, USA
www.ihr.org Tel. 714-593-9725