A Successful Visit to Iran
By Mark Weber
Director, Institute for Historical Review
October 2012
Among the highlights of my recent visit to Iran was a guest appearance on an influential prime-time public affairs television show, a memorable meeting with the nation's President, and a well-received lecture on "The Zionist Lobby in America," given to a gathering of several hundred Tehran university students.
The nine-day visit – Aug. 31 through Sept. 9 -- also included several interviews, a short address to more than a hundred people at the presidential center in Tehran, informative talks with writers and film-makers from different countries, and useful discussions with Iranian journalists, scholars, students and officials.
This expense-paid visit helped me to gain a much better understanding of the country that has been so much in the news in recent years, and which is being threatened with attack by Israel. I also learned much more about the country's social, cultural and political life, and something of the outlook, attitudes and hopes of its people. I was also able to provide Iranians with some informed perspective on recent events and long-term trends in the United States.
At an IHR meeting in southern California on Sept. 29, I spoke about what I learned and accomplished during the visit. In this timely address, titled "What I Learned in Iran," I also described something of how Iranians live and work, and I took a look at the history of US-Iran relations, and the prospects for war against the country by Israel or the US. (This 75-minute talk can be heard or downloaded from the IHR website, and is also available as a CD disc.)
The Anti-Defamation League, an influential Jewish-Zionist organization, issued a statement about my Iran stay that, in its usual style, maliciously misrepresented my views and what I actually did and said during the visit.
---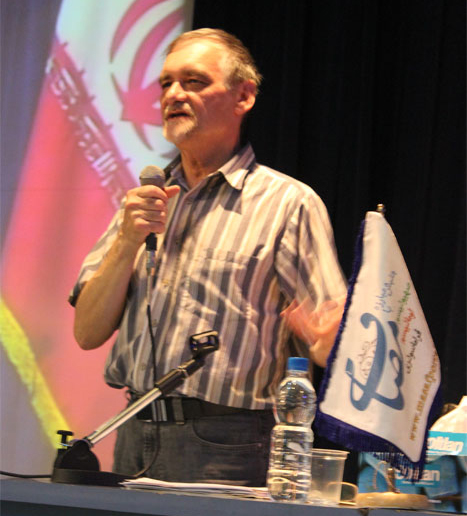 Mark Weber speaks to several hundred university students at a meeting in central Tehran.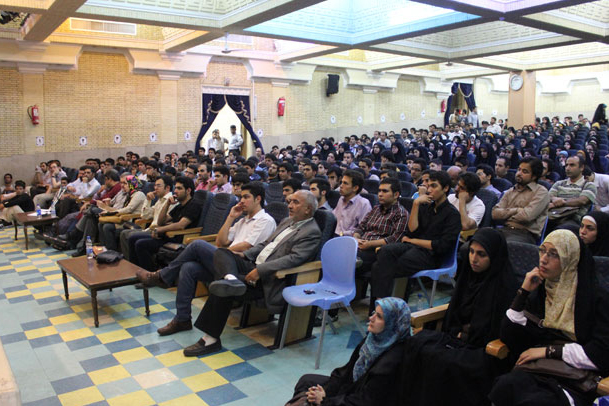 Part of the audience in the packed meeting hall in Tehran, as Weber speaks on Sept. 6.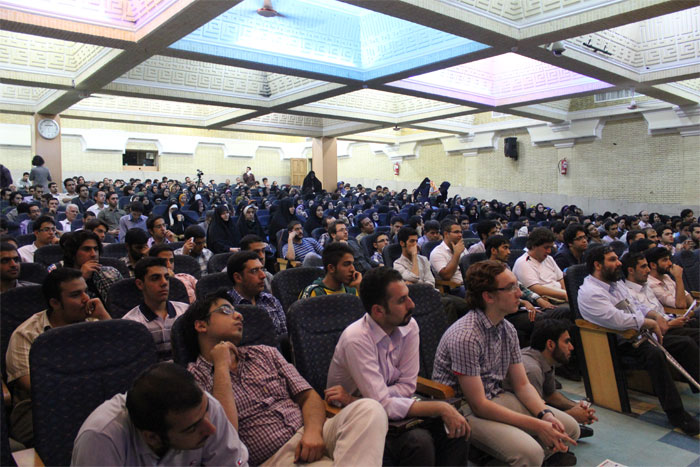 Students closely follow Weber's address on "The Zionist Lobby in America".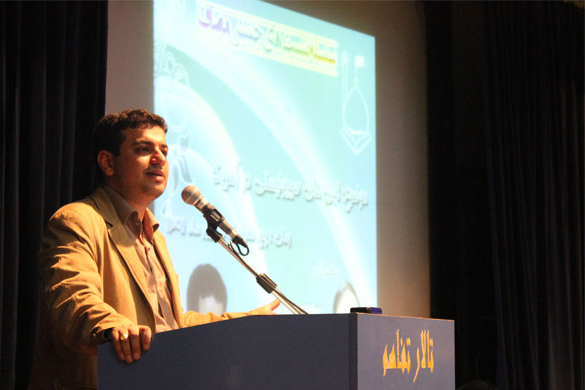 The organizer of the meeting, Mr. A. Raefipour, as he introduces Weber to the gathering.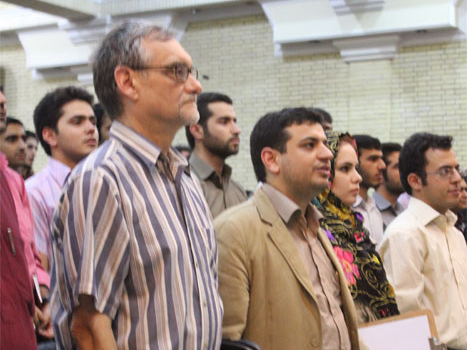 Weber stands with A. Raefipour (in jacket) and translator Maryam Ghazvini as the national anthem is played at the opening of the Sept. 6 students' meeting in Tehran.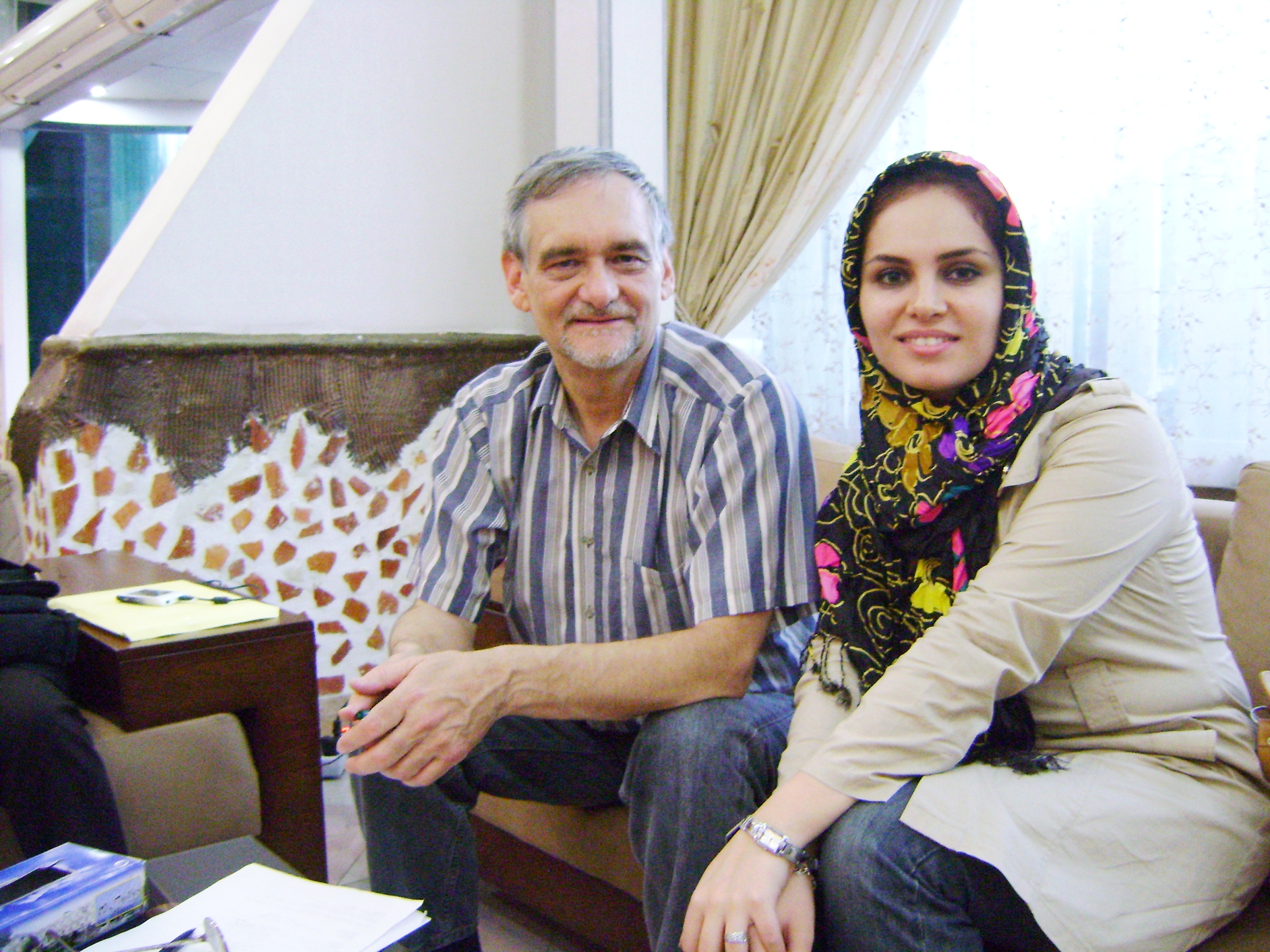 With Mark Weber is Maryam Ghazvini, a well-educated, multilingual Iranian woman who skillfully translated into Farsi his Sept. 6 address to a large gathering of students in central Tehran.

At the opening ceremony of the "New Horizon" festival and conference, at the Eram hotel in Tehran, Sept. 2, 2012. Mark Weber, IHR director, is third from the right. At the far left is Gholamreza Montazemi, festival organizer. Nader Talebzadeh, Iranian filmmaker and television show host, is standing in the middle, with light jacket and eye-glasses.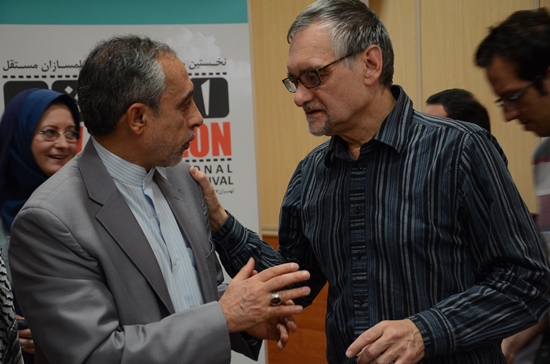 Gholamreza Montazemi, "New Horizon" organizer, in conversation with Mark Weber.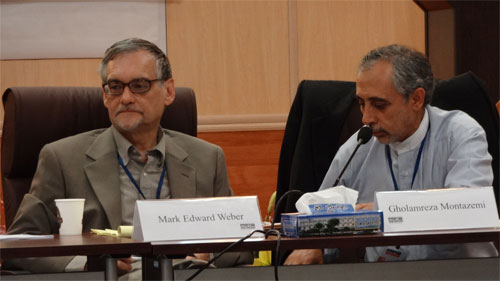 Mark Weber at a session of the "New Horizon" conference in Tehran, with organizer Gholamreza Montazemi.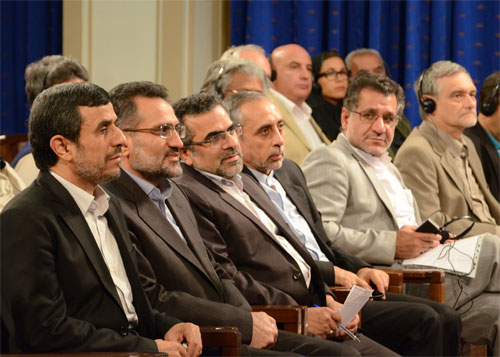 Mark Weber, on the right, at a meeting in the presidential center in Tehran, Sept. 5. At the left is President Mahmoud Ahmadinejad.

Weber addresses President Amadinejad and more than a hundred other men and women in the presidential center in Tehran, Sept. 5.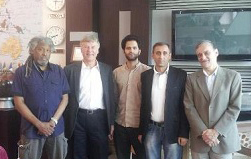 Mark Weber, at the right, in the lobby of the Eram hotel in north Tehran. At the left is Darnell Summers, Detroit-born antiwar activist. Second from left is Merlin Miller, filmmaker and "American Third Position" candidate. Thierry Meyssan, second from right, is a French author and intellectual.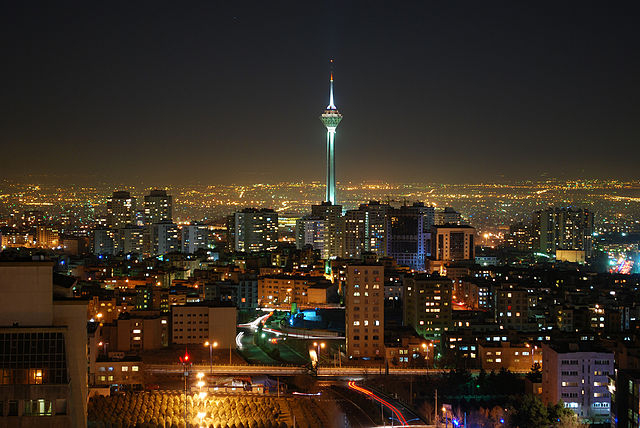 Tehran at night. Overlooking the Iranian capital is Milad Tower, the world's sixth-tallest tower.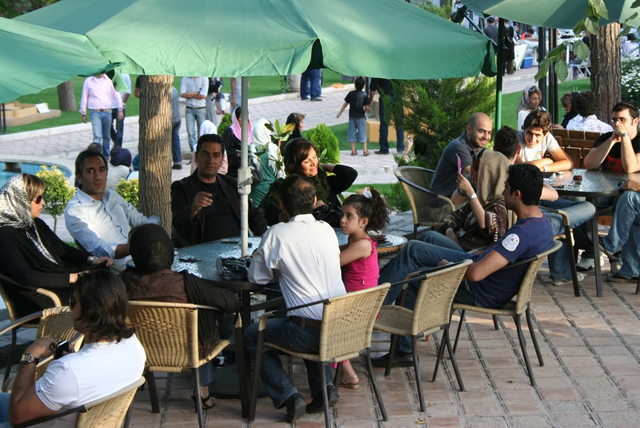 People relaxing in Tehran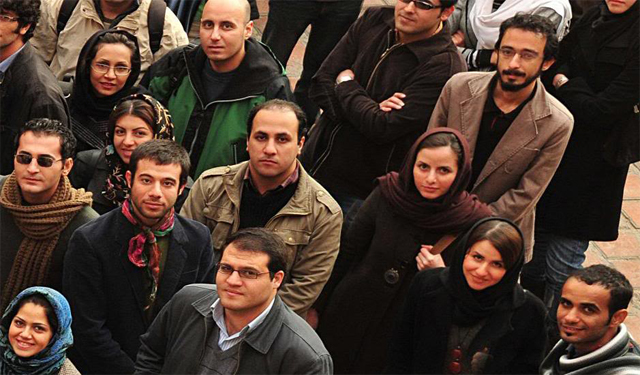 Typical Iranians